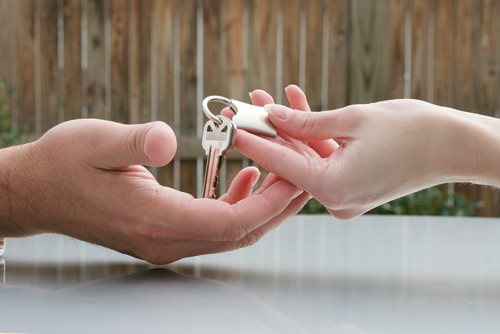 Overview of the Jesse James Divorce
Motorcycle mogul Jesse James married adult film star Janine Lindemulder in 2000; the couple was divorced in 2004; however, the filing for the Jesse James divorce took place only a year following the wedding. Akin to traditional divorce proceedings – meaning, those undertaken by non-celebrity couples – the nature of the divorce settlement can range from amicable to scandalous; unfortunately, the Jesse James Divorce from Janine Lindemulder was classified as the latter – not only was the Jesse James Divorce considered to be amongst the most discussed, but it is considered to be amongst the most dramatic and chaotic divorce to ever have taken place in Hollywood:
In a bizarre turn of events, Jesse James and Janine Lindemulder not only allowed their wedding ceremony to be filmed for a television program on the Discovery Channel, but also allowed the initial months of marriage to be documented
Within this documentation, the film crew captured Janine Lindemulder physically assaulting Jesse James only hours after the couple was married
In 2003, Jesse James filed a restraining order against Janine Lindemulder as a result of a physical altercation in which Lindemulder reportedly assaulted James a number of times; this was considered to be the catalyst of the Jesse James divorce
The Parties Involved in the Jesse James Divorce
Jesse James was the star of the reality television show 'West Coast Choppers', which was based on the modification and construction of motorcycles. In addition to his fame garnered by his reality television show, Jesse James is the owner of 'West Coast Choppers', which is considered to be amongst the foremost and widely-sought after brand of motorcycles and motor cycle apparel. Janine Lindemulder gained her own brand of celebrity as a result of her employment both as a performer, as well as a producer within the adult film industry:
Janine Lindemulder endured her own legal troubles in 2008, in which she was cited for tax evasion by the Internal Revenue Service (IRS); the allegations consisted of upwards of $300,000 in back taxes that she had failed to pay – she was sentenced to incarceration for a period of 6-months' time
Jesse James has received even more publicity in 2010 with regard to his romantic relationships subsequent to his infidelity while wed to actor Sandra Bullock
The couple shares one daughter – Sunny
The Terms of the Jesse James Divorce Settlement
A divorce settlement will typically include 3 primary facets with regard to the terms and conditions set forth by the presiding court official who was responsible for determining spousal support – in the form of alimony, child custody – and subsequent child support payments, and the division of assets. Although little is known about the specifics of the Jesse James Divorce settlement, joint custody of the couple's daughter – Sunny – was shared between Jesse James and Janine Lindemulder; however, as a result of her incarceration, Jesse James was awarded primary custody of Sunny.
The Chaos Following the Jesse James Divorce from Janine Lindemulder
Subsequent to her release from prison in 2009, Janine Lindemulder was arrested in 2011 as a result of criminal allegations submitted by Jesse James that Janine Lindemulder had placed multiple telephone calls to his residence that were harassing in nature; Lindemulder defended her actions, identifying them as a response to Jesse James forbidding her to see her daughter, Sunny – at the time, Sunny was in the custody of Jesse James.