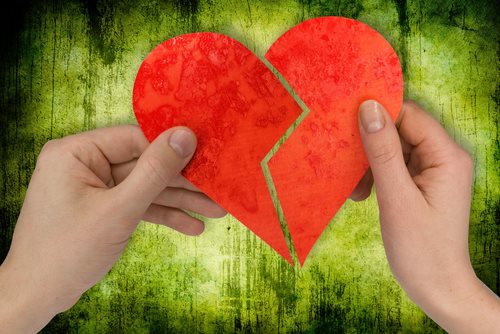 Overview of the Christina Milian Divorce
The Christina Milian Divorce settlement ended the year-and-a-half-long marriage between songwriter Terius Nash – who goes by his stage name 'The Dream' – and singer Christina Milian – who was born as Christine Marie Flores. The couple met in 2009 and quickly became romantically involved – shortly after the inception of the relationship, Christina Milian became pregnant with a daughter, who was born on February 26th, 2010. However, the couple was married in September of 2009 in the state of Nevada prior to the birth of their daughter. As per the divorce hearing and settlement associated with the Christina Milian Divorce – which can range from an out-of-court settlement to a divorce hearing – the reasoning behind the breakdown of a marriage – regardless of the degree of celebrity status – will typically provide a legal framework for the terms and conditions latent within a divorce settlement:
In 2010, photographs had surfaced portraying The Dream in what appeared to be engaging in an extramarital affair while on vacation; the female in the photograph was identified as his assistant – shortly after the release of these photographs, Christina Milian had filed for divorce
The Parties Involved in the Christina Milian Divorce
Christina Milian is an American singer, actor, and model that has enjoyed success in her singing career resulting from the various songs that she has recorded, including 'A.M. to P.M.', 'Say I', and 'Us Against the World'; in addition, she has starred in various motion pictures and international modeling campaigns. The Dream is considered to be amongst the most prolific and successful songwriters of the decade; he has been responsible for the writing or production of countless hits, including 'Single Ladies (Put a Ring on It)', 'Umbrella', and Justin Bieber's smash-hit 'Baby'.
The Plea of 'No Contest' within the Christina Milian Divorce
An uncontested divorce is one in which both parties have reached a mutual agreement with regard to the determination of the reasons behind the filing for divorce; in addition, an uncontested divorce serves to classify the placement of fault in conjunction to the breakdown of the marriage. In the case of the Christina Milian Divorce, both Christina Milian and The Dream opted to file for a divorce uncontested – or unchallenged – in nature, providing them with the opportunity to settle outside of court or file for divorce in an uncontested fashion in order to avoid potential media coverage and publicity.
The Terms of the Christina Milian Divorce Settlement
A divorce settlement will typically include 3 primary facets with regard to the terms and conditions set forth by the presiding court official who was responsible for determining spousal support – in the form of alimony, child custody – and subsequent child support payments, and the division of assets; subsequent to the ruling of the presiding judge, the following judicial review was set forth with regard to the terms of the Christina Milian Divorce settlement:
Christina Milian walked away from the Christina Milian divorce with what was reported as lump cash payment furnished by The Dream amounting to $4 million; in addition, she will be entitled to the receipt of a monthly child support payment of $5,000 furnished by the dream with regard to the couple's daughter, Violet