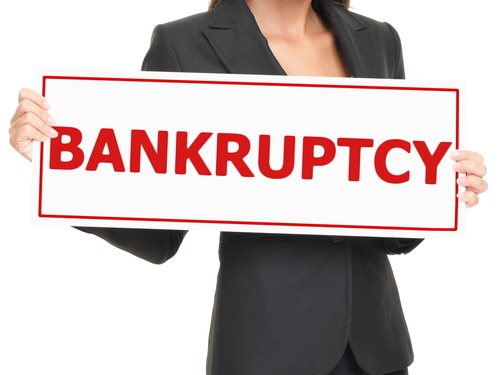 Who is Toni Braxton?
Born October 7, 1967 Toni Braxton is an American singer, songwriter and actress. Braxton has been extremely successful throughout her entertainment career; the Maryland native has won six Grammy Awards and has sold over 40 million records worldwide. This success; however, did not prevent Braxton from amassing exorbitant debts and filing for bankruptcy on multiple occasions.
Toni Braxton Files for Bankruptcy…Again:
Braxton's second filing of bankruptcy came in October of 2010; the entertainment super star filed for bankruptcy citing millions of dollars in debt and other financial problems that were exacerbated by a heart condition. Toni Braxton formally filed for a Chapter 7 bankruptcy, which enables the star to auction or liquidate some or all of her assets. The proceeds obtained from selling or auctioning the assets are then used to pay-off her creditors. The mass-selling of the entertainer's assets will likely result in proceeds ranging from $25-$50 million dollars. In addition to the debts accrued as a result of her lavish spending and her heart condition (the ailment forced her to cancel many shows, which in turn decreased her disposable income), Debra Grassgreen, Braxton's lawyer, claimed in a statement, that the Chapter 7 filing will enable Braxton to pay-off all of her debts. The majority of Braxton's debts was accumulated from back taxes and failed business ventures, which mostly revolved around defunct propert
y in the Atlanta area.
What kind of Bankruptcy did Toni Braxton file for?
Chapter 7 Bankruptcy is a financial program that individuals or businesses enter when they face mounting debts or economic hardships. Chapter 7 Bankruptcy is a fundamental aspect of the Title 11 of the United States Bankruptcy code. The specific program, according to the Bankruptcy laws of the United States, governs the process of liquidation.
When an individual or business files for Chapter 7 bankruptcy they will go through a liquidation process (selling their assets for cash) to help pay off their accrued debts. The process, although undesirable, is an effective way to clear off debts and in essence, obtain a "fresh start." Chapter 7 Bankruptcy is a unique and popular form of bankruptcy in which a debtor individual or business who faces insurmountable debts) liquidates their assets. The creditors aligned with their financial standing then collect the proceeds of the liquidation process. Following the liquidation process, the majority of the debts are discharged, offering a fresh start to the individual or entity filing for Chapter 7 Bankruptcy.