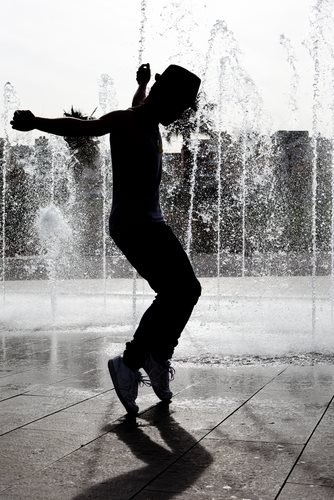 A Brief Summary of Michael Jackson's Career:
Michael Jackson, born on August 28, 1958, was an American recording artist, singer, dancer, philanthropist and pop-icon. Often referred to as the King of Pop, Michael Jackson is recognized as the most successful entertainer of all time; Jackson's contribution to music and dance, along with a highly-publicized personal life, transformed the singer into a global figure in popular culture for over four decades.
Michael Jackson became a dominant figure in the music scene throughout the 1980s when the pop icon released legendary videos for his songs, including "Beat It", "Thriller", and "Billie Jean." These videos were ultimately credited for transforming the medium into a tangible art form and a promotional tool; the popularity of these hit videos helped bring music television to fame. In addition to his videos, Jackon's music albums are among the most successful efforts in music history; Jackson's 1982 album Thriller is the best-selling album of all time. In total, Michael Jackson has won 13 Grammy Awards, 26 American Music Awards, held 13 number-one singles in the United States and has sold an estimated 750 million records worldwide.
Although Jackson transformed music, aspects of the pop icon's personal life, including his egregious appearance change his personal relationships and general behavior generated controversy. In 1993, Jackson was accused of child sexual abuse—this case was settled out of court and no formal charges were filed—and in 2005 the pop icon was tried and acquitted of further sexual abuse allegations and various other charges after the jury ruled the musician not guilty on all counts.
The Death of an Icon: Details regarding the Death of Michael Jackson:
On June 25, 2009 Michael Jackson died in his bed at his mansion located at 100 North Carolwood Drive in the Holmby Hills district of Los Angeles. When Jackson's body was first discovered, attempts at resurrection were applied by Conrad Murray, Jackson's personal physician. These efforts ultimately proved unsuccessful, as Los Angeles Fire Department paramedics found Jackson's body unresponsive and not breathing at roughly 12:22 local time. Reseruection efforts continued en route to the Ronald Reagan UCLA Medical Center; Jackson was pronounced dead at 2:26 local time.
It was initially reported that Michael Jackson died from a sudden cardiac death, which according to the American College of Cardiology, is labeled as, "the sudden cessation of cardiac activity so that the victim becomes unresponsive, with no normal breathing and no signs of circulation." The cause of Jackson's cardiac arrest was reported as a combination of the potent drugs lorazepam, midazolam and propofol. The death, which has been formally ruled as a homicide, is currently being investigated; law enforcement officials are currently investigating Jackson's physician, Dr. Conrad Murray, regarding his recommendations that Jackson combine these drugs to help him deal with stress and sleep.