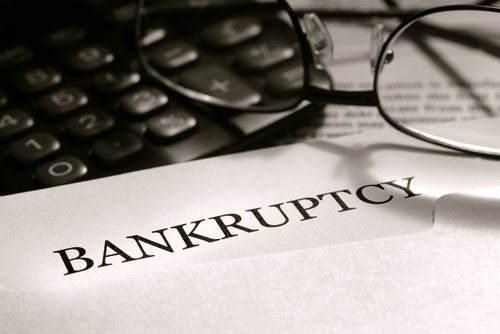 Who is Teresa Giudice?
Teresa Giduice, born May 18, 1972, is an American reality television star, best known for role in the hit show The Real Housewives of New Jersey—a reality television program that airs on the Bravo network. The show, which was wildly successful in regards to viewership totals, followed the lives of five women in and around various upscale communities in Northern New Jersey.
Teresa Giudice, was one of the featured characters in The Real Housewives of New Jersey. Giudice, who is the child of Italian immigrants, earned her bachelor's degree from Berkeley College where she majored in Fashion Marketing and Management. She and her husband, Joe, live in Towaco, New Jersey where they raise four daughters.
Teresa Giudice launched a fashion and accessory line, known as TG Fabulicious Guidette, in early 2010 and published a New York Times bestselling cookbook (Skinny Italian: Eat it and Enjoy it: Live La Bella Vita and Look Great, Too!). Even with great commercial success; however, Teresa Giudice fell victim to economic struggles—the reality television star and notoriously lavish spender, filed for bankruptcy (along with her husband) in October of 2009.
Teresa Giudice files for Bankruptcy:
Teresa Giudice and her husband filed for Chapter 7 Bankruptcy, citing a total of $11 million worth of debt. In June 2010, attorney John Sywilok, a trustee appointed by the state's court to oversee the Chapter 7 filing, issued a complaint to the United States Bankruptcy Court claiming that the couple should not be permitted to shelter assets that would otherwise be liquidated, with the proceeds used to pay-off their creditors. Additionally, the statement alleged the Giudices made false oaths with regard to their expenses, assets and earned income, as well as concealed documents, records and papers that disabled the court from ascertaining their true financial standing. Furthermore, the attorney claimed that the couple hid their interest in various businesses, including a pizza parlor, a clothing company earnings garnered from Teresa's appearance and money obtained from the couple's Laundromat.
Following the issuance of these statements, the contents within the Giudice mansion were ruled to be auctioned off on August 22, 2010. To make matters worse for the Giudice family, husband Joe was arrested on March 27, 2011 for using a false identity when applying for a driver's license—he faces up to 10 years in prison.
What is Chapter 7 Bankruptcy?
Chapter 7 Bankruptcy is a financial program that individuals or businesses enter when they face mounting debts or economic hardships.
Chapter 7 Bankruptcy is a fundamental aspect of the Title 11 of the United States Bankruptcy code. The specific program, according to the Bankruptcy laws of the United States, governs the process of liquidation.
When an individual or business files for Chapter 7 bankruptcy they will go through a liquidation process (selling their assets for cash) to help pay off their accrued debts. The process, although undesirable, is an effective way to clear off debts and in essence, obtain a "fresh start."
Chapter 7 Bankruptcy is a unique and popular form of bankruptcy in which a debtor individual or business who faces insurmountable debts) liquidates their assets. The creditors aligned with their financial standing then collect the proceeds of the liquidation process. Following the liquidation process, the majority of the debts are discharged, offering a fresh start to the individual or entity filing for Chapter 7 Bankruptcy.