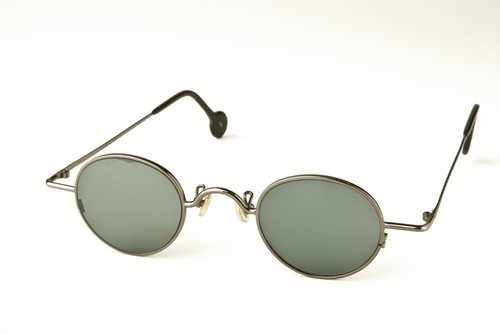 Who is John Lennon?
Born October 9, 1940 John Lennon was an English musician and songwriter who rose to fame for his role in the wildly successful and critically acclaimed rock band, The Beatles. Along with lead singer, Paul McCartney, John Lennon farmed arguably the most successful songwriting partnerships of the 20th century.
John Lennon was born and raised in Liverpool, England. The Beatles evolved from Lennon's first band, the Quarrymen—a high school band that was formed when Lennon was just 15 years of age. Lennon eventually met McCartney at the Quarrymen's second performance, held in St. Peter's Church in Woolton, England. When the two met, they recruited other members to eventually form one of the most commercially successful and critically acclaimed musical groups in history.
John Lennon's Death:
At roughly 10:50 PM on December 8, 1980, as John Lennon and his wife, Yoko Ono, who were returning to their New York City apartment in The Dakota, mark David Chapman shot and killed Lennon. Chapman fired four bullets, each hitting Lennon's back, at the entrance to the star's apartment. Following the shooting, Lennon was rushed to the emergency room at nearby Roosevelt Hospital—the legend was pronounced dead on arrival at 1:07 P.M.
Before Chapman had savagely gunned down John Lennon, the Beatle's star had autographed Chapman's copy of one of the Beatle's albums—Double Fantasy. There was no funeral held for John Lennon, instead he was cremated at Ferncliff Cemetery in Harsdae, New York. His Wife, Ono, scattered his ashes in New York's Central Park—the Strawberry Fields memorial, which is dedicated to the life and art of John Lennon, stands where Lennon's ashes were spread.
John Lennon's Killer: Mark David Chapman:
Mark David Chapman, born May 10, 1955, is currently in prison for murdering former Beatles member John Lennon. After firing five shots at the beloved musician, four of which struck Lennon, Chapman remained at the crime scene until he was arrested by police—Chapman plead guilty to the crime. For the murder, Chapman was sentenced to a prison term of twenty years to life—Chapman is currently imprisoned at the Attica Correctional Facility in Attica, New York. Chapman, who has been denied parole six times, was motivated to carry-out the horrendous act after seeing the film Ordinary People. Knowing of his perversions, Chapman made appointments with clinical psychologists, in hopes of refraining from the murder. Instead of engaging in help, Chapman flew to New York where is maniacal streak invariably had taken over.
Mark David Chapman was charged with second degree murder for killing John Lennon. Following his arrest, Chapman was taken to Bellevue Hospital for psychiatric examination. The conclusion revealed that while Chapman was delusional, he was still competent to stand trial. Ultimately, Chapman's of insanity was not accepted, for the judge ordered that Chapman receive psychiatric treatment during his lengthy prison stay.