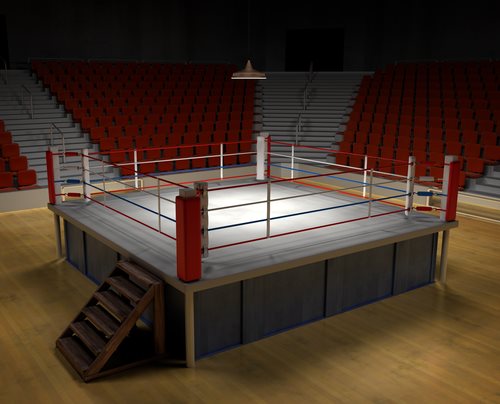 Overview of the Hulk Hogan divorce
Born in 1953, Hulk Hogan is an American professional wrestler, television personality and actor who recently has been in the news as a result of his messy divorce. On December 18, 1983, Hogan married Linda Claridge; together the couple has two children, Brooke, a pop singer, (born in 1988) and Nick (born in 1990). In 2007, Christiane Plante, a 33 year old who worked with Brooke on her debut album, revealed that she had an affair with Hogan while the family was shooting their reality television show Hogan Knows Best. Shortly thereafter, in November of 2007, Linda filed for divorce in Pinellas County, Florida. At the time of the divorce, Linda began dating Charlie Hill, a 19 year old student at Brooke and Nick's high school.
The Hulk Hogan divorce marked the dissolution of the marriage between Linda and Hulk Hogan. Although the case of the Hulk Hogan divorce, which was considered by various media outlets as celebrity, the impact of the dissolution of a union is thought to be universal; amongst the events and undertakings within a divorce proceeding, a divorce has the potential to elicit heightened emotions, such as sadness and loss. Furthermore, the reasoning for the breakdown of a marriage – regardless of the degree of celebrity status – will typically provide a legal framework for the terms and conditions latent within a divorce settlement:
The Plea of 'Contest' and Challenge within the Hulk Hogan divorce:
After a long and public proceeding, Hulk Hogan and wife Linda Bollea finalized their divorce and reached an undisclosed settlement in the summer of 2009. While the terms were not made public, the couple's net worth was rumored to be roughly $30 million–reports surfaced that Linda received a large chunk of this figure. An uncontested divorce is one in which both parties have reached a mutual agreement with regard to the reasons behind filing for divorce, as well as the placement of fault in conjunction to the breakdown of the marriage. In the case of the Hulk Hogan divorce, both Hulk Hogan and Linda seemed unable or unwilling to negotiate mutual terms of the divorce or reach an agreement upon the identification of fault. However, within the State of Florida, a contested – or challenged – divorce hearing allows for the release of certain details of the divorce settlement to be released into public record. Although Hulk Hogan and Linda presumably did not wish to have the details of the Hulk Hogan divorce released to the general public, the inability to arrive at a meeting of the minds earned the Hulk Hogan divorce a large amount of publicity at the time it occurred.