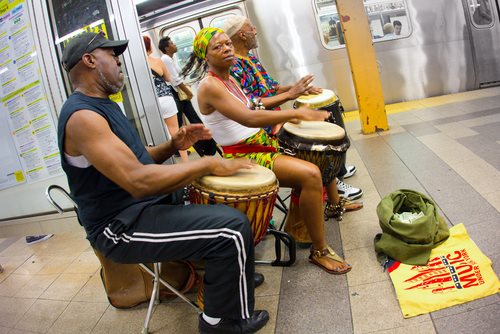 Harry Perry
Harry Perry is a musician who has been performing on the Venice Beach boardwalk in California since 1973. In 1997 he was one of two parties in a lawsuit filed against the Los Angeles Police Department concerning his right to perform on this public area.
In 1995, Harry Perry was informed by the Los Angeles Police Department he was in violation of Los Angeles Municipal Code, which prohibits the sale of goods, as well as soliciting of donations on specific public areas of the city, which explicitly include the Venice Boardwalk. Because Harry Perry sold his music in recorded form and requested donations from passers-by, he was in violation of the law.
Two exceptions to this prohibition exist in the Los Angeles Municipal Code. One applies to non-profit organizations soliciting or selling goods which have a religious, ideological or social component. The other exception applies to vendors of newspapers and periodicals. The Los Angeles Police Department argued that Harry Perry should apply for non-profit status in order to enter into compliance with the Los Angeles Municipal Code.
The case was ultimately ruled on by the Ninth Circuit Court of Appeals. In reviewing the case, the court found that while the municipal code had a justifiable purpose in attempting to provide more access for licensed merchants on the Venice Boardwalk, it could not be demonstrated that the presence of a musician such as Harry Perry was more intrusive than that of a licensed non-profit organization. Additionally, they noted that because Harry Perry is a member of the Sikh religious faith, his statements constituted a form of religious faith protected under the First Amendment, and that the fact that he sold his recordings rather than giving them away was irrelevant. The court therefore ruled in favor of Harry Perry.