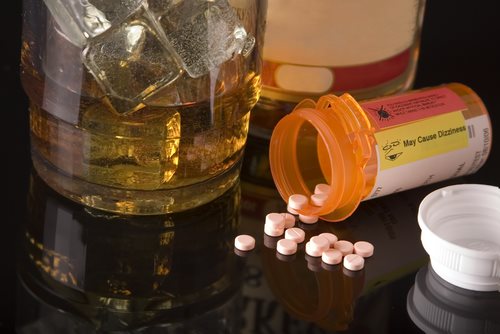 Who is Chris Farley?
Born February 15, 1964, Chris Farley was an American comedian and actor who were best known for his role on the NBC sketch comedy show Saturday Night Live and for his features roles in the comedy class Tommy Boy. Farley was born in Madison, Wisconsin to a wealthy family. He was raised in a traditional Irish Catholic household and was portly from a young age. Farley graduated from Marquette University in 1986, with a concentration in theater and communications. Farley got his start in comedy at the Ark Improv Theatre in Madison and the Improv Olympic in Chicago. While working in these clubs, Farley befriended his future Saturday Night Live colleague Lorne Michaels.
Farley made his debut on Saturday Night Live during the summer of 1990. Farley's lovable dumb-whited persona grew praise from audiences throughout the country. The actor's obese frame fit well with his frantic style. Farley, who quickly ascended to the pantheon of comedy, was known for his great spirit, his propensity to commit pranks and his wild lifestyle.
After Farley, and the majority of his cast mates, were released from their contracts at Saturday Night Live, the comedian began focusing on his film career. Along with his good friend and colleague, David spade, Farley starred in two comedy hits—Tommy Boy and Black Sheep—during the mid-1990s. Farley's soaring on-screen success; however, was eventually marred by his drug and alcohol problems. These addictions ultimately interfered throughout Farley's film career, as many films, including his last one, Almost Heroes, were delayed due to his unreliability and rehab stints.
The Death of Chris Farley:
By 1997, the actor's health was deteriorating. His addiction to drugs and alcohol was made more severe due to his large physique. The decline in Farley's health was frequently noted by media outlets; in his final guest appearance on Saturday Night Live, Farley's continual perspiration, hoarse voice and flushed was the subject of scrutiny. In the latter stages of his life, Farley sought treatment for his drug obese and obesity. Although an effort was made to seek help, on December 18, 1997, Farley was found dead in his apartment in the John Hancock Building in Chicago.
Farley's body, which was discovered by his younger brother, John, appeared horrifically damaged by a drug overdose—pictures of Farley's corpse—which can be found online—show the comedian gagged, with an open shirt and foaming out the mouth. An autopsy later revealed that the comedian had overdoses of a speedball combination of morphine and cocaine. As a result of his success, his style of humor, his body type and the way in which he died, Chris Farley is often compared to former comedic-great, John Belushi—who died at the age off 33 of a speedball combination of cocaine and heroin.