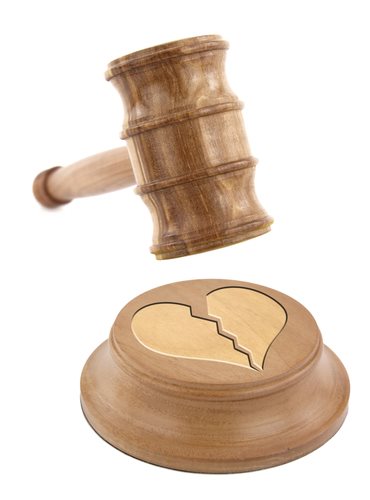 A Summary of the Events Leading Up to the Ashlee Simpson Divorce
In February of 2011, Ashlee Simpson and Pete Wentz filed for divorce; the couple had been married over 2-years, officially being wed in May of 2008. Ashlee Simpson is most commonly known for both her singing career, as well as for her familial ties; she is the younger sister of celebrity singer Jessica Simpson. Pete Wentz gained his celebrity status as a result of being the bass player in the rock group Fall Out Boy. Akin to the bulk of celebrity divorces – and their respective penchant for speculation with regard to the reason for the dissolution of the marriage – the Ashlee Simpson divorce is no exception; reports released in conjunction with the Ashlee Simpson divorce range from rumors of the couple having grown apart to alleged infidelity.
The Ashlee Simpson Divorce in the State of California
The divorce laws applicable to the State of California undertake specific stipulations with regard to filing for divorce:
The Absence of a Prenuptial Agreement in the Ashlee Simpson Divorce
A prenuptial agreement is a formulated agreement furnished by one or both partners of a marriage that serves as a preemptive, preventative measure with regard to the prospect of the dissolution of the marriage taking place. In the case of the Ashlee Simpson Divorce, neither Pete Wentz nor Ashlee Simpson enacted a prenuptial agreement; in contrast to a large part of celebrity marriages undertaken after the attainment of a varying degree of fame, these types of agreements are commonly undertaken:
Despite the absence of a prenuptial agreement, Ashlee Simpson is reported to have petitioned for spousal support in the form of alimony from Pete Wentz subsequent to the finalization of the Ashlee Simpson divorce
The Determination of Fault
With regard to the divorce laws enacted within the State of California, a 'no-fault' divorce taking place will result in the even split of 'community property', which is defined as any assets that were attained subsequent to the marriage. The receipt of any salary subsequent to marriage will result in its determination as community – or shared – property; yet, the division of assets with regard to the Ashlee Simpson divorce was not disclosed to the public.
The Ashlee Simpson Divorce Child Custody Settlement
In November of 2008, the couple welcomed a son named Bronx Mowgli Wentz. Although the petitioning for custody with regard to a shared child – or children – may vary in conjunction with the terms of a divorce settlement, Ashlee Simpson is reported to have petitioned for not only primary physical custody of their son, but also for joint legal custody:
Legal custody allows the expressed permission of guardianship over a child produced from a marriage; in the case of the Ashlee Simpson divorce settlement, both Ashlee Simpson and Pete Wentz will be permitted to act on behalf of their son
Physical custody is the granting of exclusive custody of a child to one parent; in the case of the Ashlee Simpson Divorce, Ashlee Simpson retains the right to establish when or if Pete Wentz will retain the right to visit with their son
This aspect of the Ashlee Simpson divorce settlement will also make Ashlee Simpson eligible to receive child support payments furnished by Pete Wentz