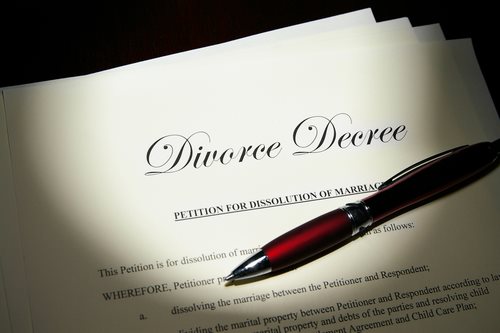 A Summary of the Elizabeth Hurley Divorce:
Born on June 10, 1965 Elizabeth Hurley is an English actress and model is best associated with the cosmetics company, Estee Lauder and for her roles in various Hollywood films. Hurley met fellow British celebrity, Hugh Grant in 1987 and the pair famously started dating until 1995. During this time, Hugh Grant notoriously solicited the services of a female prostitute, which invariably ended the relationship between Grant and Hurley. In April of 2002, Hurley gave birth to a son, although the child's father, Steve Bing, denied paternity by alleging that the couple had a brief and non-exclusive relationship in 2001—subsequent paternity tests proved that Bing was indeed the child's father. Following the birth of Damian Charles Hurley, Elizabeth began dating Indian textile heir Arun Nayar.
On March 2, 2007, Hurley and Nayar married at Sudeley Castle and then in a more traditional ceremony, married again at the Umaid Bhawan Palace in Jodhpur, India. In total, the wedding ceremonies were estimated to have cost nearly $4 million dollars and were attented by numerous celebrities including Elton John. On December 12, 2010, amid reports linking Hurley with Australian cricketer Shane Warne, the actress and model announced, via her twitter account, that she and Nayar had been separated for several months. Hurley officially filed for divorce on April 2, 2011 claiming that Nayar's "unreasonable behavior" was the cause for the dissolution of the couple's marriage.
The Elizabeth Hurley Divorce is currently pending; the divorce was filed in Early April of 2011, which effectively ended the 4 year marriage between Arun Nayar and Elizabeth Hurley. The actress, who was 45 at the time of divorce in her home country of England. Hurley, who made some scandalous headlines when spotted with married cricket pro, Shane Warne, claimed that Nayar had committed numerous extramarital affairs. Nayar, who is currently dating a model, has contested the divorce filing of Hurley; as a result of this contest and the accusations made by both parties regarding infidelity, the Elizabeth Hurley divorce is bound to get ugly.
The Terms of Alimony in the Elizabeth Hurley Divorce:
Although the couple did not share any children, the divorce proceedings, because of the inherent accusations and challenges latent in the filing, will precipitate some drama between the former couple. In addition to the accusations it is unclear whether the couple filed a prenuptial agreement before the wedding—it is assumed, because of the wealth of both individuals, that neither Hurley nor Nayar filed a prenuptial agreement. The party at fault and the terms of the divorce will give way to the appropriate transfer of funds or assets between the parties.