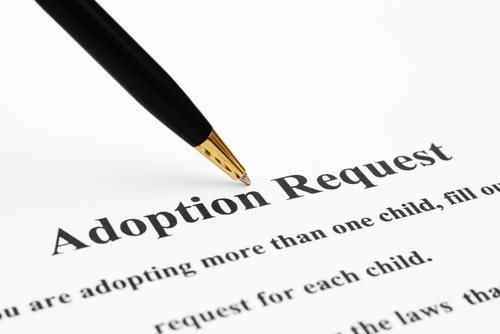 Who is Angelina Jolie?
Angelina Jolie, born on June 4, 1975, is an American actress, who is revered for her exceptional beauty and acting capabilities. Jolie has received an Academy Award, three Golden Globes and two Screen Actors Guild Awards throughout her illustrious career. In addition to her achievements and success, Jolie promotes humanitarian causes and is noted for her work with various organizations. Along with being cited as one of the world's most attractive people, Jolie is regarded as a Goodwill Ambassador for the United Nations High Commissioner for Refugees.
Jolie, who is best known for her acting career, is also married to world-renown actor, Brad Pitt. Together the couple, aside from starring in movies, has taken the route of philanthropy, aiding numerous 3rd world countries and providing funding for a number of impoverished communities throughout the world. Furthermore, the couple has adopted many children from struggling nations.
Angelina Jolie's Kids:
On March 10, 2002, Angelina Jolie adopted her first child, seven month old Maddox Chiva, from Cambodia. Maddox was born on August 5, 20001, were he lived in an impoverished orphanage in Battambang. Jolly applied for adoption after she had visited Cambodia, while filming the action-adventure movie Tomb Raider in 2000. Following the filming, Jolie went back to Cambodia for an UNHCR field trip in 2001. Although Jolie announced the adoption as a joint-filing with then husband Billy Bob Thornton, Jolie in fact adopted Maddox as a single parent and as a result, received sole custody of the boy after the couple split-up.
Following the adoption of Maddox, Jolie adopted six month old Zahara Marley from Ethiopa on July 6, 2005. Marley was born on January 8, 2005 to an orphanage in Addis Abada. Husband Brad Pitt, who was present when Jolie signed the divorce papers, agreed to adopt Marley with his wife. This adoption was finalized shortly before the birth of the couple's first biological child.
Jolie gave birth to daughter Shiloh, by a schedules c-section, on May 27, 2006. The baby was born in Nambia—People magazine, an American publication, paid over 4 million dollars to take first photograph of the newborn—all proceeds generated from photos of Shiloh were donated to charity.
On March 15, 2007, Jolie adopted three-year-old Pax Thien from Vietnam. Pax, who was born on November 29, 2003 was abandoned at birth at a hospital in the nation's capital.
In May of 2008, while at the Cannes Film Festival, Jolie confirmed that was expecting twins; she later gave birth to son Knox and daughter Vivienne Marcheline by c-section in Nice, France on July 12, 2008. The rights for the first images of the twins were jointly sold to People and Hello (a British publication) for over $14 million dollars. The procededs were then donated to the Jolie-Pitt foundation.