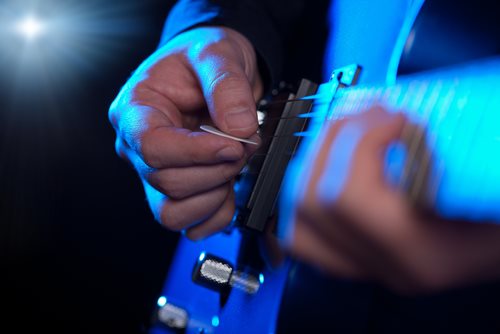 The Background of the Mick Jagger Divorce
Mick Jagger and Jerry Hall began their romantic relationship in 1977 subsequent to their initial meeting in London, England in 1976. The couple ended their marriage in 1999; Mick Jagger and Jerry Hall share 4 children – Elizabeth, James, Georgia May, and Gabriel.
The Annulment of Marriage
After nearly 2 decades without being married, the 2 underwent a marriage ceremony in in Bali that was enacted in Hindu fashion; as a result, the marriage between Mick Jagger and Jerry Hall permitted to be annulled in lieu of a divorce. Upon discovering that Mick Jagger had engaged in an extramarital affair that resulted in him fathering the child of another woman, she petitioned for a divorce.
Mick Jagger and Jerry Hall
Michael Philip Jagger – more commonly known as 'Mick Jagger' – is considered to be one of the most prolific and prominent musicians of the 20th and 21st centuries; as the singer of the seminal rock and roll group 'The Rolling Stones', Mick Jagger has been responsible for the performance and composition of some of the most widely-recognized and profitable songs in history. As if Mick Jagger's fame would not cause any news relating to him to be thrust into public consumption, his former wife Jerry Hall was an American supermodel – it was certainly no surprise that that Mick Jagger divorce was both one of the most highly publicized and expensive in history.
The Terms and Conditions of the Mick Jagger Divorce Settlement
Due to the annulment of the couple's marriage in lieu of a divorce, the proceeding inherent within the Mick Jagger divorce settlement, which is legally defined as an annulment settlement, the following illustrates the manner in which the dissolution of the couple's marriage took place:
The estimated net worth of Mick Jagger at the time of the Mick Jagger divorce was alleged to be $325 million
Due in part to both the nature of allegations of infidelity in tandem with Mick Jagger's dispute with regard to the viability of the marriage ceremony, Jerry Hall was given an alimony payment ranging between $15 million and $25 million – the details of the Mick Jagger divorce settlement were kept secret
The Determination of Legality within the Mick Jagger Divorce
In many cases, the celebrity status enjoyed by both Mick Jagger and Jerry Hall would be viewed as a gift and a privilege; however, in the case of the Mick Jagger Divorce, the media coverage latent within the Mick Jagger Divorce proceedings thrust the legal undertakings into the spotlight – a dynamic that was considered to threaten the privacy of the couple facing dissolution:
In the event that a couple mutually decides to file for divorce in an uncontested fashion, which means that the couple has both agreed to the terms of the divorce settlement, as well as to the reasoning for the ultimate dissolution of the marriage, the specific details of the divorce settlement are not released to the public record; in the case of the Mick Jagger divorce – or annulment, the couple was able to be privy to extenuating circumstances due to the disputable nature of their initial marriage
Comments
comments