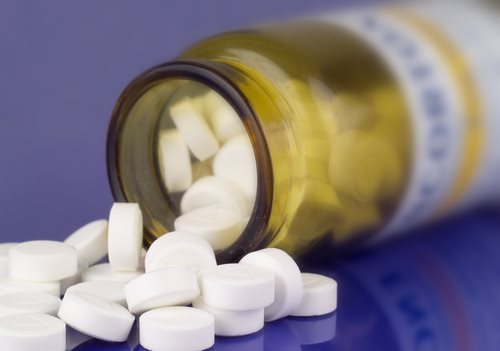 Who is Anna Nichole Smith?
Born November 28, 1967 Anna Nichole Smith was an American television personality, actress and model. Anna Nichole Smith first gained popularity in Playboy magazine, when she became the Playmate of the Year in 1993.
Anna Nichole Smith dropped out of high school and married when she was just 18 years of age. Her second marriage was highly publicized; Anna Nichole married oil tycoon, Howard Marshall, who was 62 years older than the Playmate. Widespread speculation mounted that Anna Nichole Smith had married Marshall for his money, allegations which Smith vehemently denied. Following Marshall's death, Anna Nichole Smith was engaged in a lengthy legal battle over a share of Marshall's estate. The case, known as Marhsall v. Marshall, was heard in the United States Supreme Court on a question of federal jurisdiction. Smith and her late husband's son, Pierce Marshall, battled over her claim for half her late husband's $1.6 billion dollar estate. The case lasted over a decade, producing publicized court battles and several judicial decisions that favored both for and against Smith during that time.
Smith claimed that her husband promised her half of his estate if she married him; in September of 2000, a Los Angeles Bankruptcy judge awarded Smith nearly $450 million dollars. This decision was ultimately appealed and eventually heard by the United States Supreme Court. The decisions; however, are now to continue in the name of Smith's daughter, due to Smith's untimely and unfortunate death.
Anna Nichole Smith Death:
On September 10, 2006 Anna Nichole Smith's 20-year old son Daniel, tragically died from a lethal combination of Lexapro, Zoloft and methadone. Shortly after the death of her son, on February 8, 2007, Smith was found unresponsive in her room at the Seminole Hard Rock Hotel and Casino in Hollywood, Florida. According to Seminole Police, Smith's bodyguard administered CPR until paramedics arrived on the scene. Smith was rushed to Memorial Regional Hospital at 2:10 p.m. and was pronounced dead on arrival.
Following a seven week investigation, led by the county's Medical Examiner and a Forensic Pathologist, it was announced that Smith died from a combined drug effort, with sleeping medication, chloral hydrate, acting as the major component. No illegal drugs were found in Smith's system and Smith's official report states that her death was not considered to be due to suicide, natural causes or homicide. The full report has been made public and can be observed online. Although there are rumors that Anna Nichole Smith's death photos have been released online, there has been no evidence to believe such a rumor.