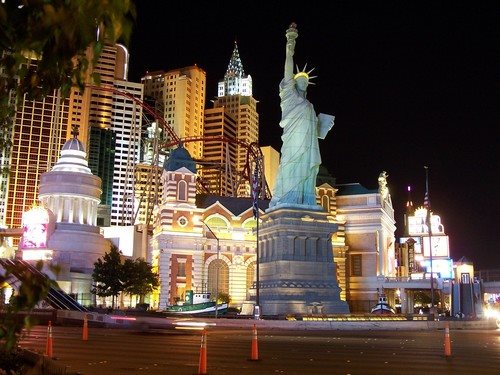 Larry King's Laundry List of Wives:
Larry King, born in November of 1933, is a successful American Television and Radio Host. Throughout his life, King has been married a total of eight times, to seven different women. His first marriage, which occurred in 1951, when he was just 18 years of age, was to his high-school sweetheart, Freda Miller. This marriage ended the following year, when Miller's parents had the marriage formally annulled. King then briefly married Annette Kaye; the couple gave birth to King's first son, Larry King Jr., in November of 1961—King did not meet his son until Jr. was in his thirties. In 1961, King married his third wife, former Playboy bunny, Alene Aikins. The couple had one son, Andy, and then divorced the following year. Shortly after this divorce, King married his fourth wife, Mary Francis Sutphin, who ultimately cut ties with King a few months after the marriage. King then remarried Akins, with whom he had a second child, Chaia in 1969. The couple divorced a second time in 1972. In 1976, King married his fifth wife, who he remained married to until 1983. In the summer of 1989, while on his first date with Sharon Lepore, King engaged to his eventual sixth wife. The couple divorced in 1992. King, in 1995, then married actress Deanna Lundi, after only five weeks of dating—fortunately for both parties, the couple never married. King's latest and seventh wife, Shawn Southwick (former singer and Television host) was perhaps the most heated and controversial of King's 7 divorces.
Larry King married Shawn Southwick in 2000 in King's Los Angeles hospital room, three days before King underwent heart surgery. Together, the couple has two children, Chance and cannon. The Larry King divorce to Southwick was finalized in 2010, which ended the 10 year marriage between Larry King and Shawn Southwick.
Although divorce was clearly not uncommon for the television giant, rumors swirled regarding the breakup between Southwick and King. For several years, various media outlets and publications reported that King's marriage dissolved as a result of King's infidelity—with Southwick's sister. King, who has denied these rumors, was investigated for purchasing over $160,000 of Cartier jewelry—none of which was given to his wife. Although King's expected infidelity was rumored to be the main reason for the dissolution, Southwick admitted to having an affair with their son's youth basketball coach. In addition to the suspected cheating, the couple shared many religious and political differences that ultimately stirred-up controversy.
The Terms and Conditions of the Larry King divorce:
Prior to the divorce filing, Larry King transferred three homes to Southwick—these gifts were given as a sign of good faith. These homes, which are currently in Shawne's name, are currently being fought over in a California divorce court. Although California is a no-fault divorce state, there is a possibility that the embarrassing affair rumors could potentially impact the settlement. In addition to the numerous assets, including the three homes, the couple is fighting over custody of the Chance and Cannon. King, who filed the divorce papers, is seeking shared custody of the couple's two sons. King is pleading with the court to deny his wife her requested sole custody of the kids, visitation for king, plus spousal support.