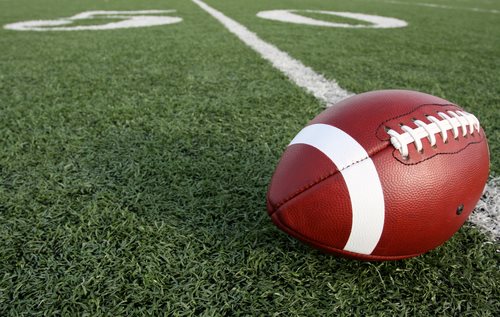 Who is Plaxico Burress?
Plaxico Burress is a wide receiver who has played professionally for the Pittsburgh Steelers and New York Giants. At 6'5, Burress was one of the game's largest receivers. Burress was highly skilled and instrumental in bringing the Super Bowl trophy to New York. Burress is currently serving a two-year prison sentence following a guilty plea to a weapons charge. With good behavior figured into the sentence, Plaxico Burress release date will most likely be trimmed to 20 months, making the former star eligible for release in early 2011.
Plaxico Burress' Legal Troubles:
Plaxico Burress first faced legal troubles in September of 2008, when Totowa (New Jersey) police responded to two domestic disturbance calls at the receiver's household. Both notifications resulted in the issuance of temporary restraining orders—these orders were later dismissed by state court.
The crushing blow to Burress stemmed from an incident that took place on Friday, November 28 of 2008. On this date, Burress suffered an accidental self-inflicted gunshot wound to his right thigh when a pistol he was carrying went-off in LQ—a popular New York City nightclub. Burress' Glock pistol, which was tucked in the waistband of his sweatpants, began to slide down his leg; when Burress reached for the weapon he inadvertently depressed the trigger, causing the gun to fire into his thigh. The injury was not life-threatening; however, the following Monday, Burress was forced to turn himself into the authorities to face criminal charges for possession of a handgun. Mayor Michael Bloomberg urged the court system to prosecute Burress to the fullest extent of the law, claiming that any punishment short of 3 and a half years for the unlawful carrying of a handgun in New York City would be a "mockery of the law". The weapon was viewed as illegal because Burress' concealed carry license, which was issued in Florida, was not only expired, but deemed illegal in New York City.
On December 2, 2008 Burress posted a bail of $100,000; later in the same day he was told by his team, the New York Giants, that he was to be suspended, without pay, for the remainder of the 2008 season.
On December 23, 2008, a search of the wide receiver's home, initiated by the Totowa Police Department revealed a 9 mm handgun, a rifle, ammunition and clothing worn by Burress on the night of the accidental shooting. On July 29, 2009 the receiver was officially tried and asked the Manhattan grand jury for sympathy during the two hour testimony. On Monday, August 3, 2009, prosecutors announced the official indictment of the star wide receiver. He received two counts of criminal possession of a weapon in the second degree and a single count of reckless endangerment—both charges are classified as felonies in New York City. On August 20 of the same year, Plaxico Burress accepted a plea deal that would put the receiver in prison for two years with an additional two years of supervised release. Burress was sentenced on September 22, 2009 and Plaxico Burress is scheduled to be released from prison on on June 6 of 2011.