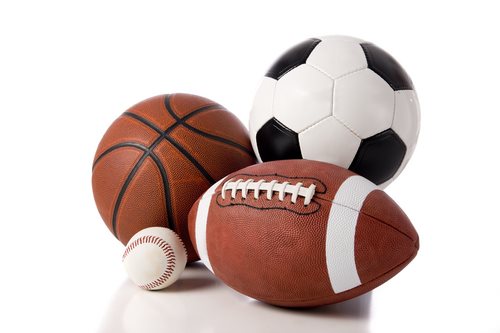 Who is Erin Andrews?
Born May 4, 1978 Erin Andrews is a popular American sportscaster who has parlayed her successful career at ESPN into numerous side projects, including a sting on "Dancing with the Stars" and various endorsement deals. Andrews is particularly popular among male sports fans for her beauty—Andrews was voted "America's Sexiest Sportscaster" by numerous publications, including Playboy magazine.
Andrew's career began at FSN Florida, where the future broadcaster worked as a freelance reporter. In 2001, Andrews moved to the Sunshine Network where she served as a reporter for the NHL franchise, the Tampa Bay Lightning. In 2002, Andrews moved to a studio host role and part-time reporter for Tuner Sports, a position that enabled her to cover the majority of professional sport franchises in Atlanta, Georgia. In May of 2004, Andrews was hired by ESPN, where she became a reporter for ESPN's National Hockey League coverage. Since this stint, she has served as the channel's premiere sideline reporter for college football and college basketball. Her job has also expanded to Major League Baseball.
Erin Andrews Peephole Scandal:
On July 16, 2009, a video posted online that hinted that the naked blind woman featured in the short clip was Erin Andrews. The video was shot through a peephole in Andrew's hotel room; the video showed Andrew's changing and curling hair while unclothed in front of a mirror. After the video was posted online, Andrews authorized that her attorney issue a statement verifying that she was the woman in the peephole video and that the video was made without her knowledge nor consent. The video was instantly removed from all websites that had posted it and a subsequent investigation was launched.
Andrews described the situation as "a living nightmare" and was reticent to discuss the legal guidelines which enshrouded the situation. On October 2 of 2009 the FBI arrested David Barrett, a 47 year old divorced father from Chicago. Barret was charged with interstate stalking for filming Andres changing and subsequently posting them online; Barrett was also charged because he tried to sell them to various websites and media outlets. FBI agents ultimately matched information in emails written by Barrett. On December 15 of 2009, Barrett pleaded guilty for his role in the incident and to the interstate stalking charges. For this felony he was sentenced to 30 months in federal prison and was ordered to register as a sex offender.
Comments
comments