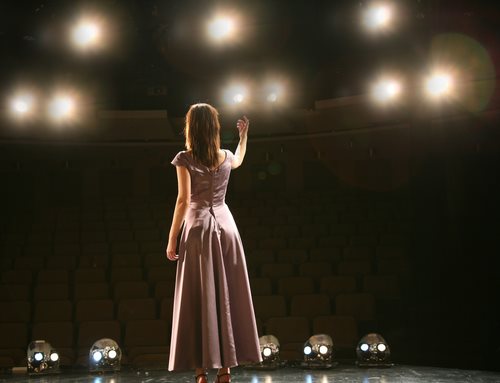 Who was Sharon Tate?
Born on January 24 of 1943, Sharon Tate was an American film actress who began her career in the early 60s where she played minor television roles. Tate, who was known for her spunky personality and beauty, received positive reviews for her comedic performances. Tate quickly grasped the attention of movie-goers and critics alike; she was hailed as Hollywood's promising stars and was nominated for a Golden Globe for her lead role in Valley of the Dolls. In addition to her promising acting career, Tate also appeared regularly in various fashion magazines as a model and cover girl.
Tate married film director Roman Polanski in 1968; she was eight and a half months pregnant when she was savagely murdered in her home by followers of Charles Manson's psychotic ideology.
The Murder of Sharon Tate:
On August 8, 1969 Sharon Tate was just two weeks from giving birth to her and Roman's first child. That afternoon, Tate entertained two friends—actresses Barbara Lewis and Joanna Pettet–for lunch at her home. During the lunch, Tate confided in her friends over her disappointment at Polenski's delay in returning from London, where he was filming a movie.
On the evening of August 8, 1969 Tate, along with three friends (including the heir to the Folger fortune) went for dinner and returned to Tate's home at roughly 10:30 p.m. During the night, they were brutally murdered by members of Charles Manson's clan, "The Family". The next day, Tate's body—along her friends—was discovered by Tate's housekeeper. When police arrived on scene, they immediately discovered the body of a young man, identified as Steven Parent, shot to death in his car, which was in Tate's driveway. Inside the home, Tate's body was found in the living room; she was connected to one of her friend's corpse by a long rope which was tied around the victim's necks. Tate's other friends, were discovered dead, by stab wounds, on the front lawn. Each victim, with the exception of Parent, died from multiple stab wounds. The coroner's report for Tate revealed that the actress had been stabbed sixteen times and that five of the wounds would have acted as singularly fatal blows. The murders devastated not
only Polanski and Tate's family, but the general population as well.
Arrest and Trial of the Manson Family:
In November 1969, Susan Atkins, while in prison for grand theft auto, boasted to an inmate regarding her role in the murder of Sharon Tate. This ultimately led to the indictment of the "Family" and the leader, Charles Manson. The Los Angeles County District Attorney made a deal with Atkins that guaranteed her refrainment from the death penalty for the exchange of her grand jury and trial testimony. Although the trial was lengthy and filled with numerous paradoxical statements on behalf of Atkins, numerous "Family" members were found guilty for their involvement in the murder of Sharon Tate.
Comments
comments