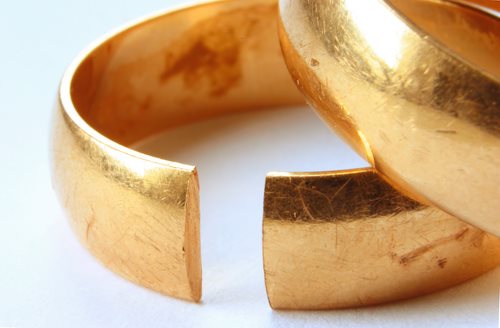 A Summary of the Tom Cruise divorce
Tom Cruise and Nicole Kidman met in 1989, on the set of their 1990 movie Days of Thunder. For the actors it was love at first site; the two were married on Christmas Eve 1990 in Telluride, Colorado. Together the couple adopted a daughter and a son.
The Tom Cruise divorce was filed in February 2001, which ended the 10 year marriage between Cruise and Nicole Kidman. Speculation surrounding the Tom Cruise divorce suggests that the events leading up to the Tom Cruise divorce included various irreconcilable differences that ultimately stemmed from the couple's frantic schedules as movie stars. Kidman, who was pregnant at the time of the divorce, unfortunately suffered a miscarriage of the couple's only biological child. Kidman, in a 2006 interview, said the divorce was a shock to her and that she still loves Cruise, who during their marriage, was exceptionally loving and genuine.
The Terms and Conditions of the Tom Cruise divorce
Although the filing of an uncontested divorce was ideal with regard to the privacy of the celebrity couple, both Cruise and Nicole Kidman were required to adhere to both preexisting terms and conditions of California divorce law, as well as adhere to any subsequent petitions filed, which included the award of spousal support through alimony. The couple; however, filed for divorce shortly after their 10th anniversary, meaning the state of California did not regard, under California law, their marriage as "long term." This classification would have been subject to the court's rulings on such issues as financial support.
As a result of the success experienced by both actors throughout their careers, the couple did not engage in the signing of a prenuptial agreement. In addition, because of the financial success experienced by both Cruise and Kidman, neither party decided to deliver payments or assets as a result of the dissolution. The divorce, although shocking and emotional to Kidman, was fairly amicable in regards to the delivery of assets. Furthermore, because the couple did not have any biological children together, there was no need to classify or finalize any child support payments. That being said, custody of the adopted children was given to Kidman, although Cruise still maintains a strong position in the youth's lives.
The Determination of Contest within the Tom Cruise divorce
In many cases, the celebrity status enjoyed by both Cruise and Nicole Kidman would be viewed as a gift and a privilege; however, in the case of the Tom Cruise divorce, the media coverage latent within the Tom Cruise divorce proceedings thrust the dissolution into the media spotlight.
In an attempt to maintain privacy with regard to not only the conditions of the Tom Cruise divorce settlement, but also with regard to the alleged reasons for the Tom Cruise divorce taking place, the respective legal teams belonging to Cruise and Nicole Kidman determined that the Tom Cruise divorce would be filed as uncontested in nature.