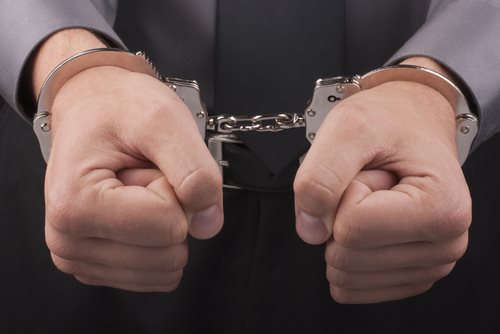 Who is Charlie Sheen?
Born Carlos Estevez, Charlie Sheen is an American television and film actor who is best known for his roles in Platoon, Major League, Wall Street, Hot Shots and the hit TV show Two and a Half Men. Charlie Sheen grew up in the spotlight; he is the youngest son of actor Martin Sheen and starred in, Platoon, an Oscar-winning film at the age of 20. Aside from his acting talents, Sheen's personal life has also garnered the spotlight; the actor has had numerous struggles with alcohol, marital problems and drug abuse. For his mercurial nature, legal troubles and addictive personality, Charlie Sheen was fired from his starring role on CBS' Two and a Half Me.
Charlie Sheen Arrested:
The majority of Charlie Sheen's arrests and legal troubles have stemmed from the star's addiction to alcohol and cocaine. Throughout the late 1980's and the majority of the 90's Sheen was in and out of court rooms and hospitals, as a result of his habitual drug and alcohol abuse. On May 20th, 1988, while on probation for possession of illegal drugs, Sheen overdosed on cocaine and was immediately rushed to the hospital. Just a few months later, in August, Charlie Sheen had his probation formally extended for an extra year and as requested by the California state court system, Sheen was forced to enter a rehabilitation clinic.
In December of 2009, Charlie Sheen, then 44 years of age, was arrested after an emergency call was received from a ski resort in Aspen, Colorado. Police on the scene stated that the Two and a Half Men sitcom star was suspected of assault and criminal mischief. Sheen, who was then married to Brooke Mueller, was accused of hitting his wife over an argument that took place around 3:30 AM on Christmas morning of 2009. Mrs. Mueller told police that the feud started in the couple's bedroom and grew intense after her maniacal husband grabbed by the throat and presumably threatened her with a knife.
Charlie Sheen's legal troubles continued into 2009, when the actor, following a drug binge, ransacked his hotel room at the Plaza in New York City. Capri Anderson, an adult film star, who had been partying with Sheen in the room that night, filed a police report with the NYPD accusing Sheen of assault and batters, as well as false imprisonment. After an investigation and a review of witness testimonials the charges against Sheen were ultimately dropped; however, the star is no longer welcome in the Plaza hotel. Sheen's laundry list of charges and legal troubles was the deciding factor in firing from the insanely CBS sitcom.