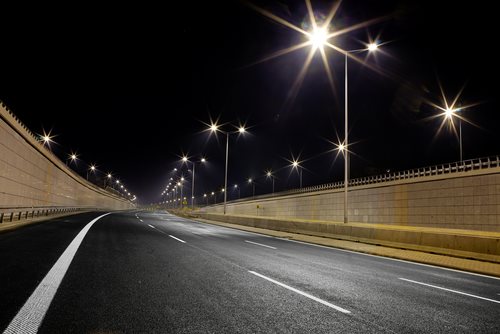 Background of the Nick Hogan Arrest
The following details outline the shocking details of the 2007 Nick Hogan arrest and sentencing of Nick Hogan subsequent to his involvement in an automobile accident resulting in the passenger in the vehicle, John Graziano, withstanding life-changing injuries; the accident took place in Clearwater, Florida. Although Nick Hogan was not considered to have earned his celebrity status, he is the son of famed wrestler Terry Bollea, who is known as 'Hulk Hogan' to fans of professional wrestling on a worldwide basis. The cause of the accident in which Nick Hogan and John Graziano were involved was determined to be the result of both intoxicated driving, as well as reckless endangerment in the form of 'drag racing':
Who Was Involved?
Reports released with regard to the details of the car accident involving the vehicle that Nick Hogan was driving – in tandem with the injuries resulting from the accident itself – included 3 individuals driving one of Hulk Hogan's cars, while Nick Hogan, 17, and John Graziano, 22, were reported as occupying the other vehicle. As previously mentioned, Nick Hogan – whose birthname is Nick Bollea – is the son of wrestling legend Hulk Hogan; John Graziano was a friend of Nick Hogan's and a marine.
What Happened?
While the 5 individuals were en route to their destination, both Nick Hogan and the driver of the other vehicle belonging to Hulk Hogan began to race; reports submitted by fellow motorists and witnesses reported the cars to be traveling anywhere between 70 and 90 miles per hour – these reports alleged that Nick Hogan had been doubling the expressed speed limitations of that particular roadway. In the midst of driving, Nick Hogan began to drive outside of the lane as the vehicle spun around and sustained a massive impact against a concrete divider on the highway; reports state that the car also impacted a tree. Although Nick Hogan was wearing a seatbelt at the time of the impact, John Graziano was not – as a result, Graziano suffered irrevocable and debilitating injuries.
The Consequences of Nick Hogan's Actions
After being airlifted to the nearest hospital within the area of Tamp, Florida, Nick Hogan was discharged later that day; however, John Graziano had suffered irreversible damage to his neurological system, which resulted in what would be determined to ensure that he would be in the care of assisted living specialists for the duration of his life.
Criminal Charges Filed Against Nick Hogan
The trial of Nick Hogan was a fairly simple one; the case details surfacing after the accident had revealed that Nick Hogan had a blood alcohol level of 0.05 at the time of the accident; although not above the legal limit, Nick Hogan was a minor at the time of the accident – in the State of Florida, a blood alcohol level exceeding 0.02 displayed by a minor is a criminal offense:
Nick Hogan was charged with a felony, which resulted from injuries sustained through the undertaking of reckless operation of a motor vehicle
Nick Hogan was charged with driving while under the influence of alcohol, which contributed to damage or injury; while Nick Hogan's attorney attempted to substantiate that john Graziano's injuries resulted from his failure to wear a seatbelt in lieu of Nick Hogan's intoxication, the judge quickly dismissed them
Nick Hogan was sentenced to 8 months of incarceration, the loss of his license for 3 years, 500 hours of court-ordered community service, and a 5-year term of probation
Comments
comments