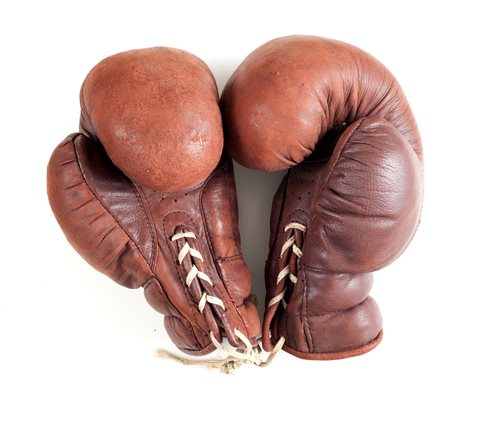 Overview of the Mike Tyson Divorce:
Born on June 30 of 1966, Mike Tyson is an American boxer and former Heavyweight Champion of the World. Tyson, who holds the record as the youngest boxer to win the WBA, WBC and IBF World heavyweight titles, is regarded for his intimidating and ferocious boxing style as well as his controversial behavior both in and outside of the ring. Throughout the late 1980s and early 1990s, when Tyson was at the peak of his boxing glory, the champion was in and out of legal trouble and addicted to various drugs, most notably cocaine. The fame and fortune, which Tyson earned at a young age, ultimately fueled a downward spiral that the champion would never recover from—in terms of boxing.
Mike Tyson has been legally married three times and has fathered eight children with several different women. Tyson's first marriage occurred in February of 1988, when he wed actress Robin Givens. This marriage was exceptionally tumultuous and publicly criticized, due to allegations of spousal abuse, mental instability and violence. During the marriage, the couple lived in a mansion in Bernardsville, New Jersey; although the couple enjoyed money, Givens described the marriage as a "living hell." As a result of the criminal allegations attached to Tyson and his manic depressive state, Givens filed for divorce just months after the two tied the knot.
The Mike Tyson Divorce marked the dissolution of the marriage between Tyson and Givens; the Mike Tyson Divorce was finalized in October of 1988, which ended the 8 month marriage between the boxer and actress.
The Plea of 'No Contest' within the Mike Tyson Divorce:
An uncontested divorce filing occurs when both parties reach a mutual agreement concerning the reasons for initiating a divorce. Put simply, a no contest divorce views the marriage as irrecoverably broken. In the case of the Mike Tyson Divorce, both Mike Tyson and Robin Givens opted for this filing as to avoid significant media coverage.
The Terms of the Mike Tyson Divorce Settlement:
Traditional divorce filings typically include 3 facets concerning the terms and conditions set forth by the presiding court: spousal support (alimony and/or child custody) child support payments and the division of assets. Because Tyson and Givens did not birth any children, there were no child support or custody issues to deal with. That being said, the divorce was exceptionally difficult for Tyson. As a result of the allegations and stories of physical abuse, Tyson was required to pay givens over $8 million dollars in spousal support. In addition to the financial blow, Tyson was emotionally crippled following the dissolution; many boxing experts have claimed that Tyson's style and career was never the same following the divorce to Robin Givens.