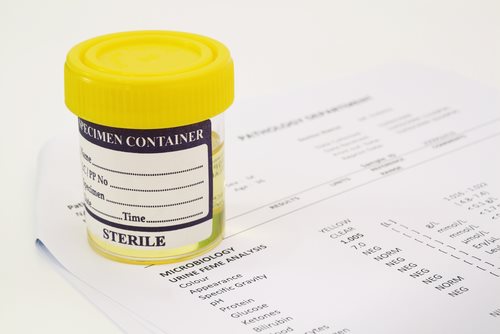 Who is Brook Mueller?
Born August 19, 1977 Brooke Mueller is an American Actress who is best known for her role was "Janet" in the 1999 film "Witchhouse" as well as her recent marriage to Movie Star and pop-culture icon Charlie Sheen. With Sheen, Mueller gave birth to twin sons, Bob and Max, on March 14, 2009. Sheen filed for divorce from Mueller in November of 2010 following an infamous incident between the couple, in which, Mueller accused Sheen of strangling her and threatening to kill her. Currently the two stars are engaged in a bitter and controversial custody battle over their children.
The divorce was approved by a Los Angeles Superior Court judge and will become officially effective on May 2, 2011. Similarly to her ex-husband, Brooke Mueller has faced numerous legal troubles; these run-ins with the law, as well as her ex-husband's outlandish behavior, have complicated the custody hearing.
Brooke Mueller's Legal Troubles and Drug Test:
In September of 1996, Brooke Mueller was arrested for driving under the influence and property damage. The actress was then arrested 5 years later in March of 2001 for possession of cocaine. These legal troubles have recently resurfaced in alignment with Mueller and Sheen's child custody case. In addition to these legal troubles, Mueller has long battled an addiction to drugs. The actress reportedly checked into a rehab center after peculiar behavior during the early part of April; the actress was seen trying to hock jewelry and a stereo at a pawn shop in Inglewood, California. Later that week, Brooke Mueller refused to partake in a drug test, which was court-ordered to prove that the mother is responsible for caring for a child. As a result of her ex-husband's media tour and recent downfall, the former actress has requested full custody of the couple's twin children.
Actor Charlie Sheen and his ex-wife appeared in a Los Angeles courtroom on April 19th, 2011 to face off in a custody battle over Max and Bob. Sheen and his attorney planned to argue that Mueller has fallen victim to a drug relapse and is unfit to care for their children. Mueller's mother, who is currently caring for the troubled couple's children, has stated that Sheen is clearly unfit to care for anyone, including himself. TMZ, popular gossip media outlet, has reported that Sheen's ex-wife, Denise Richards, has offered to let the boys live with her until things are stable in Sheen's and Mueller's life.
The custody case, which is still pending, is assumed to be a heated controversy between the mercurial couple. Sheen is expected to request full custody of the twins, while claiming that Brooke Mueller, considering her recent relapse, is unfit to raise the couple's children. In response, Brooke Mueller is expected to also claim full custody, as a result of her ex-husband's, expletive-filled rants, his firing from the hit television show Two and a Half Men, and his absurd behavior are blatant red flags that would impede him from properly raising children.