Read Why Michael Jordan Divorce Earns the Title of Most Expensive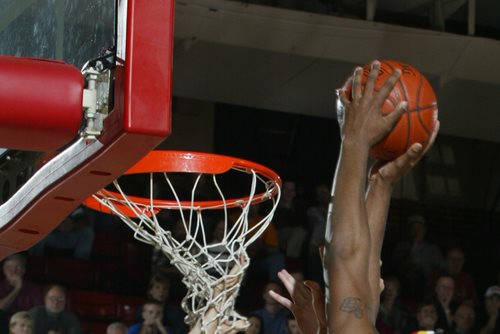 A Summary of the Michael Jordan Divorce
Basketball icon Michael Jordan and his wife Juanita Jordan filed for divorce in 2006 after 17 years of marriage; the couple was married in 1989. Prior to this particular Michael Jordan divorce, the couple underwent a close-call with a divorce in 2002 subsequent to rumors of infidelity surfacing with regard to Michael Jordan; yet, both Michael Jordan and Juanita Jordan managed to stay together until 2006. The couple shares 3 children. In an attempt to maintain privacy with regard to not only the monetary terms and conditions of the Michael Jordan Divorce settlement, but also with regard to the alleged reasons for the Michael Jordan Divorce taking place, the respective legal teams belonging to Michael Jordan and Juanita Jordan determined that the Michael Jordan Divorce would be filed as uncontested in nature. However, the allegations of Jordan's infidelity became a reality during the Michael Jordan divorce; reports stated that Michael Jordan had paid extramarital partners for their respective silence in conjunc
tion with affairs he had undertaken.
Why Was the Michael Jordan Divorce the Most Expensive?
Basketball superstar Michael Jordan earned his fame and notoriety both within the realm of athletics, as well as within the realm of marketing, entertainment, and endorsements. Both prior and subsequent to the Michael Jordan divorce, the basketball icon has been the face of Gatorade, Nike, and Hanes; Jordan's value is reported to exceed an estimated $500 million.
The Terms and Conditions of the Michael Jordan Divorce
Although the filing of an uncontested divorce was ideal with regard to the privacy of the celebrity couple, both Michael Jordan and Juanita Jordan were required to adhere to both preexisting terms and conditions, as well as adhere to any subsequent petitions filed, which included the award of spousal support through alimony, child custody of the couple's 3 children, and the division of the couple's shared assets:
The Terms of Alimony in the Michael Jordan Divorce
Alimony – in the form of spousal support – expressed the agreements; Juanita Jordan petitioned for alimony payments from Michael Jordan upon the finalization of the Michael Jordan Divorce. The following provision of spousal support was reported to have taken place within the Michael Jordan Divorce:
Juanita Jordan received a sum of $168 million in spousal support
Due to the fact the couple's 3 children exceeded 18 years of age, the determination of custody within the Michael Jordan divorce was not applicable
The Division of Assets in the Michael Jordan Divorce
The division of 'community property' is defined as any assets that were attained subsequent to the marriage of Michael Jordan and Juanita Jordan. However, in certain cases, additional agreements will have been set forth in supplementary agreements with regard to assets and monies. With regard to the Michael Jordan Divorce, the following division of assets is reported to have taken place:
In addition to the $168 million payment furnished to Juanita Jordan following the Michael Jordan settlement, she was also given ownership of the couple's luxury home in Chicago, Illinois
Comments
comments