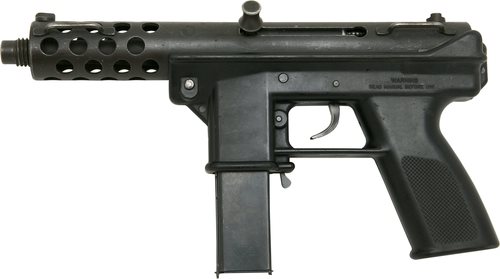 Who is T.I?
Born Clifford Harris, T.I. is an American rapper and music producer who found great success in the music industry as a result of his numerous high-selling albums. Like so many rappers, T.I. was brought up in poverty; T.I. was born in Riverdale, Georgia, and was raised by his grandmother—both of Harris' parents died shortly after his birth. T.I., who began rapping at the age of nine, quickly found trouble when he dropped out of high school to deal drugs,. By age 14, T.I. had been arrested several times. Although he was in constant trouble with the law, the charismatic eventually got signed and recorded numerous hit albums that reached the top of the billboards throughout the 2000s. T.I.'s troubled ways ultimately caught up to him; even the newfound success was not enough to prevent Christopher Harris form committing crime.
T.I. Arrested:
On October 13th of 2007, T.I. was arrested by federal authorities four hours before one of the most prestigious Hip Hop Awards Shows. Christopher Harris was charged with two felonies—possession of three unregistered machine guns and two silences, and a felony charge for possession of firearms by a convicted felon.
T.I. was arrested in the parking lot of a downtown shopping center—the arrest was made after T.I. allegedly tried to purchase guns from a cooperating witness, who was previously apprehended by agents of the Bureau of Alcohol, Tobacco, Firearms and Explosives. According to federal agents, the witness had been cooperating with authorities prior to the arrest of T.I, when the individual himself was arrested for trying to purchase firearms from a federal agent.
T.I. was arraigned in the Atlanta United States District Court where Judge Alan Bavement required T.I. to post a $3 million bond ($2 million in cash and $1 million in equity on property he owns). The rapper was required to remain under house arrest except for medical appointments and court appearances.
T.I. eventually pleaded guilty to U.S. federal weapons charges; he was sentenced to an undefined prison sentence, 1,500 hours of community service and a year under house arrest. T.I. although charged with an egregious felony act, was productive in his time in prison and while under house arrest. He wrote lyrics for his next album and helped numerous youths around the Atlanta area by mentoring them and educating them to refrain from committing the acts he was guilty of.
Although T.I. learned from his arrest, he found himself in trouble again on September 1st of 2010. While in Los Angeles, he and his wife, Tiny were arrested for drug charges—this arrest led to T.I. being sentenced on October 15th of 2010 to 11 months in prison for violating the terms of his probation—specifically for possessing ecstasy and testing positive for various opiates. T.I's release date is scheduled for September 17, 2011.