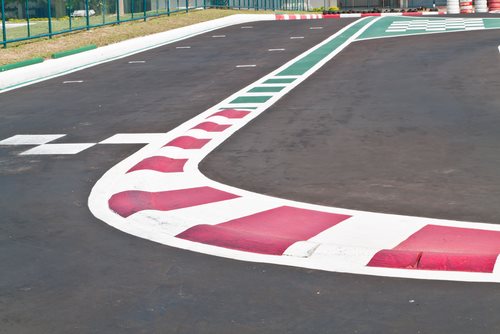 Who was James Dean?
Born February 8, 1931 James Dean was a beloved American film actor, who because of his stunning good looks and charming personality, quickly evolved into a cultural icon. Dean was best embodied in the title of his most respected and celebrated film Rebel Without a Cause, which was released in 1955. The other two roles that defined James Dean's celebrity and stardom were as loner Carl Trask in the hit film East of Eden (1955) and as the surly farmer, Jeff Rink, in the critically acclaimed 1956 film Giant. James Dean's enduring popularity and fame rested on these performances in the previously mentioned three films. Dean's premature death cemented this legacy status; Dean was the first actor to receive a posthumous Academy Award nomination for Best Actor and remains the only star to had had two post-Morten acting nominations. Perhaps to better define his stardom and legacy, the American Film Institute ranked James Dean the 18th best male movie stare on their "100 Years…100 Stars list."
The Death of a Cultural Icon:
On September 30, 1955 James Dean and his mechanic, Rolf Wutherich, drove off from Competition motors, where they had created and prepared Dean's new Porsche 550 Spyder that morning. The automobile was custom made for Dean to participate in a sports car race at Salinas, California. Dean, who originally had planned to trailer the Porsche behind his Ford County Squire wagon; however, at the last minute, the actor decided to drive the Spyder. The decision, which ultimately proved tragic, was made so Dean could better familiarize with the sports car.
After leaving the service station, Dead was travelling west on U.S. Route 466, when a black and white 1950 Ford Custom Tudor coupe, driving in the opposite direction by a 23-year old Cal poly student, moved to take the exit onto State Route 41, and by doing so crossed into Dean's lane. As a result of the maneuver, the two cars hit head-on.
Paramedics rushed to the scene where they placed a heavily-breathing, yet unconscious James Dean, into an ambulance. The Paramedics also attended to Wutherich who had been flung from the car and was lying on the shoulder, next to the mangled Porsche.
Dean was rushed to Paso Robles War Memorial Hospital, where he was pronounced dead on arrival at roughly 6 p.m. Wutterich, who survived with a broken jaw, said that Dean's last words which were in response to his please to slow down, were "That guy's gotta stop…He'll see us."
According to reports, it is believed that Dean's fatality was caused when his head struck the front grill of the other car. This impact ultimately resulted in Dean suffering a broken neck, a fracture of the jaw, arms and legs, as well as serious internal injuries. Although reports claimed that Dean was travelling at high rates of speed, investigations claimed that the wreckage and position of Dean's body indicated his speed was roughly around 55 miles per hour.
Comments
comments