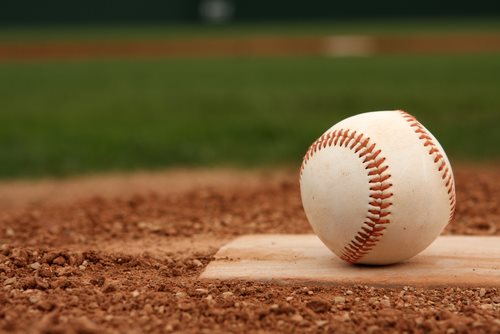 Who is Lenny Dykstra?
Born February 10, 1963, Lenny Dykstra is a former Major League Baseball player, who is best known for his rugged style and clutch-performances with the New York Mets during the late 1980s and the Philadelphia Phillies throughout the early 90s. Although Dykstra enjoyed a successful Major League career, the star was forced to retire as a result of nagging injuries. Dykstra, who played his last season in 1996, attempted a comeback in 1998 before officially retiring at the age of 35. During his time in the Major League's Dykstra was known as a hard-nosed competitor and rough personality; Dykstra was loved by teammates for his hustle, but was often criticized for his party-boy lifestyle. Following his retirement, Dykstra amassed a fortune through various investments in the stock market and in car washes.
During Dykstra's retirement, the former baseball star managed a stock portfolio and served as president of his privately held companies, including a fueling facility, car washes, a real estate development company and a venture to develop several "I Sold it on EBay" stores. As a result of his initial success, Dykstra transformed into somewhat of a tall-tale; investors throughout the world were amazed how profitable his businesses were, considering the former star's antipathy towards reading and education in general.
Lenny Dysktra would often appear on various Fox New Programs, picking stocks or offering insight regarding the stock market. During the peak of his business operation, Dykstra purchased Wayne Gretzky's former home for $17 million in hopes of flipping it. Dykstra was unfortunately unsuccessful at selling the estate; the baseball star still owes more than $13 million on the house and has currently stopped paying its mortgage.
Lenny Dykstra Arrest and Bankruptcy:
In September of 2008, Dykstra started a high-end jet charter company and magazine marketed towards professional athletes, named Player's Club. The publication was part of a business model to offer financial advice to professional athletes with information about his particular investment ideas. In early 2009; however, evidence piled-up indicating that Dykstra's financial empire was merely a façade. An article in GQ, which was written by Kevin Coughlin, after the writer had spent nearly 3 months alongside Dykstra, depicted the star as fraudulent and revealed incidents accusing Dykstra of bounced checks, lawsuits, credit card fraud and Dykstra's refusal to pay printing costs and other costs associated with the magazine.
In July 2009, Dykstra filed for Chapter 11 bankruptcy. The star's estimated net worth, which was at nearly $60 million in 2008, in his Bankruptcy filing listed roughly $50,000 in assets against nearly $50 million in liabilities. In connection with Dykstra's bankruptcy filing, a court-appointed federal trustee charged the baseball player with lying under oath, improperly hiding and selling assets, as well as repeatedly acting in a "fraudulent and deceitful manner" during his ongoing case. The trustee continued by asking the bankruptcy court to deny Dykstra's request to have his bankruptcy discharged.
On April 13, 2011 the former New York Met and Philadelphia Philly was arrested for investigation of grand theft—this arrest came one day after Dykstra was charged with a federal bankruptcy crime. The grand theft charged stemmed from suspicion of trying to buy a stolen car while the bankruptcy crime revolves from Dykstra's plan to illegally sell the majority of his home's furnishing to a consignment store. For this charge, Dykstra faces up to five years in federal prison.