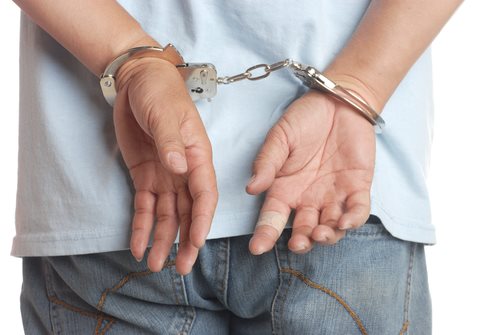 Who is Randy Quaid?
Randy Quaid is an American actor, best known for his roles in the National Lampoon series, Kingpin, and Independence Day. Quaid was born in Houston, Texas to a middle-class family; Quad's brother, Dennis, is also a Hollywood actor who has found great success throughout his long career.
Randy Quaid, who was discovered as a student at the University of Houston, has appeared in over 90 feature films, where he predominantly has played a kooky and fun-loving character. This portrayal is apparently not far from his real-life personality, for Quaid has run into legal battles throughout the majority of his professional life.
Randy Quaid Arrest History:
On September 24th of 2009, Randy Quaid and his wife were arrested in Texas for defrauding an innkeeper, burglary and for conspiracy charges that took place in California. The arrest stemmed from an incident in which Quaid and his wife had allegedly left a California hotel without paying a balance of approximately $10,000. Even though the bill was paid at a later date, the married couple was arrested on September 24 and subsequently released on bail that evening. To make matters worse, the Quaid's failed to appear for their court date in Santa Barbara. On October 29 of the same year, the Santa Barbara District Attorney's Office requested warrants for the couple's arrest and for their formal extradition from Texas.
The Quaids finally appeared in court, with Robert Sanger, their attorney on April 26, 2010. The Quaids were detained and held in custody until their processing was undertaken. On April 28, 2010, the case was resolved with the Senior Deputy District Attorney—the case was eventually dismissed against Randy Quaid's arrest due to a lack of evidence. Randy's wife Eva; however, plead no contest to a misdemeanor of defrauding an innkeeper. For this charge she was granted probation for three years and required to serve roughly 240 hours of community service.
The Randy Quaid arrest for burglary also stemmed from the fiasco that took place at the Santa Barbara retreat. The couple, both Randy and his wife, was reported as living in the hotel's guest house without permission. The Quaids refuted this claim by saying the property belonged to them since the early 1990s—this claim directly refuted documents that showed the property was sold in 2007. The Quaids were booked for felony burglary under section 459 of the state's Penal code and for entering a non-commercial building without consent. The bail, which was set at $50,000 each, was posted on September 10, 2010. The Quaids have since then, reported that the house was wrongfully transferred to a third party by the use of a forged signature.
Comments
comments